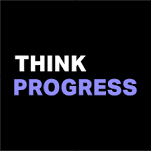 National Urban League uses its annual State of Black America report to decry Kremlin targeting of black voters.
Adding its voice to a crescendo of complaints about Russian interference in both the 2016 presidential and the 2018 midterm elections, one of the nation's most prominent civil rights and urban advocacy organizations decried efforts by foreign agents to use social media outlets to suppress voting turnout among black Americans.
In its State of Black America 2019 report, released Monday morning at a news conference in Washington, D.C., the National Urban League (NUL) said that state-sponsored Russian activists fed into the nation's simmering racial antagonism in an effort to tamp down black voters' confidence and dissuade voting participation.